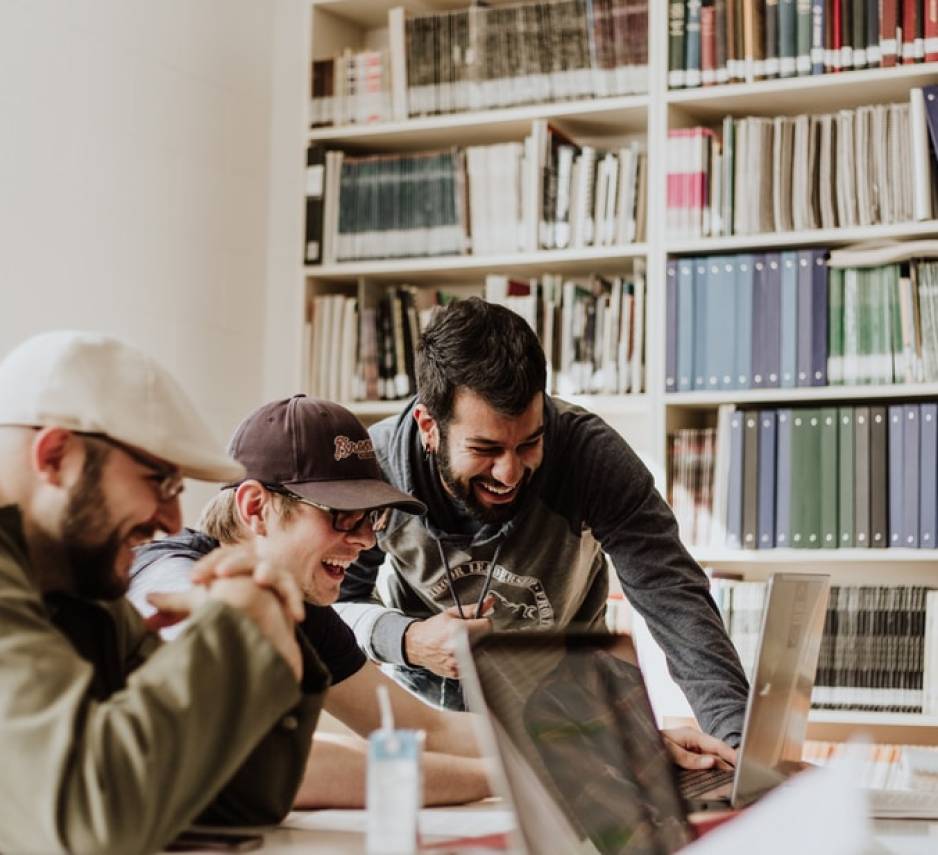 Engineering impact
We're dedicated to engineering impact. In every project, we aim to deliver work that moves the needle and drives measurable outcomes for our partners and clients. Our comprehensive technical expertise in full-stack development, data engineering, digital product, and enterprise AI solutions enables us to deliver complex software solutions across industries. 
Our values drive everything we do. Take ownership. Create opportunities. Go beyond the expected. Our passion for problem-solving is what sets us apart. Combined with our elite engineering talent, we're ready to tackle your most ambitious innovation challenges. 
Our offices
Our culture of engineering excellence, technical expertise, and care for our clients and talented workforce has made us one of the fastest-growing companies in America. 
We are headquartered in Miami, Florida, have offices in Bulgaria and Colombia, and are rapidly expanding our global footprint.
How we do it
From square one, we guide shape, direction, and scale to create the project you want. 
We're also able to just jump into any of your projects, regardless of the business phase they're in. 
And how do we do that?
Our history
Blankfactor was founded in 2015 by a small team of engineers and tech consultants who were committed to deliver tech solutions in a different way. They strove to create sophisticated products, completed with great care, a passion for quality and a client-centric approach. Understanding this as an incredible opportunity,
Blankfactor began to grow and innovate by looking for untapped talent in geographic locations emerging at the forefront of technological innovation. Their idea was not only to find great professionals, but also to become members of the communities they operate in and create new business opportunities in these regions.
In 2016, Blankfactor set up its first operation center in Colombia. The Latin American region is emerging prominently on the fintech industry map as a key location that will shape the financial landscape in years to come.
But we're not stopping there. Our global presence is expanding to other continents, and especially in Europe and Eastern Europe.  Considered the epicenter for the future of fintech, the European market is known to be highly competitive and innovative.
This is why, in early 2021, we opened a delivery center in Sofia, Bulgaria, where we have depended on talent for years. We'll continue to grow as a means of helping more clients achieve their goals, develop new capabilities, and bring new products to life while building long-lasting, meaningful relationships with them.
Executive team
We believe in the best talent. A powerful combination of industry leaders to deliver an exceptional service to our clients.
Michael Wear
CEO
Mike is a serial entrepreneur who has successfully built a number of technology companies. Under his leadership, Blankfactor has seen triple-digit growth year-over-year and has become one of the fastest-growing companies in the United States. His understanding of technology is second to none, and his unique strength lies in his ability to distill and simplify tremendously complex business problems.
Melody Pak
Co-Founder & Chief Product Officer
Melody has been actively involved in the tech industry for over a decade.  As Chief Product Officer, her passion lies in utilizing technology to expand and amplify innovative ideas, driving real-world impact. Melody holds an undergraduate degree from Yale University and a Master's degree from Stanford University in Learning, Design, and Technology.
Mark Davies
Chief Revenue & Marketing Officer
Mark is a results-driven, growth-oriented business leader with 30 years of experience covering global & divisional P&L, general management, and capital raising for fast-growing businesses.
Before joining Blankfactor, Mark ran a billion-dollar global business unit with over 8,000 staff. He has extensive experience in the payments industry and has proven success with growing businesses profitably and maximizing shareholder return. 
David Benko
Managing Director - Professional Services at Blankfactor
David Benko is an exceptional technology and product development executive with deep expertise in creating comprehensive full-stack enterprise applications. He guides companies through the intricate process of designing and implementing complex technical solutions and ensures customers' expectations are exceeded on every project. 
Denise D'Angelo
Chief Growth Officer & Transformation Programs SVP
Denise joins us from T. Rowe Price, a global investment management firm where she was Head of Data Engineering & Advanced Analytics teams. Denise has experience in leading large software development organizations & running complex system integrations. She has a background in precision medicine from a stint at Johns Hopkins and is a dynamic agile & change leader.
Matt Bryson
Chief Financial Officer
Matt joins us after a 10-year investing, finance, and operations career. Before joining Blankfactor, Matt worked at a private equity firm investing in mid-size companies and led a late-stage technology company as CFO. Matt has an undergraduate degree from Boston College and an MBA from Babson College.
Lucho Hristov
CTO-Global
Lucho co-founded Blankfactor with Mike and established our presence in Bulgaria. He believes domain expertise is crucial in software development and is passionate about a problem-first, technology-second approach. Lucho holds a Master of Physics degree from Sofia University in Bulgaria.
Petru Metzger
President, Global Head of Payments
As President, Global Head of Payments, 
Petru
is spearheading Blankfactor's growth strategy and expanding its list of global payments clients. He aims to further strengthen Blankfactor's position as a leading provider of engineering services for payments.
Petru

 brings a wealth of experience in the payments industry, having previously worked with more than 50 payments companies globally during the last 15 years. He also brings 20 years of experience in IT services prior to that time.
Asif Ramji
Chairman of the Board
Asif Ramji is the Founder and CEO of Venture Worx, a private advisory and investment management firm specializing in financial services, security, and software technology businesses. Asif has over 20 years of leadership experience in investing, operating, and scaling companies.
Alex Robbio
Board Member
Alex is an accomplished tech entrepreneur and investor from Argentina. He co-founded Belatrix, a software services company that grew to over 800 employees and was acquired by Globant. He is currently the CEO of Glim, a company that provides USDC-based financial tools for employers and employees.
Jeremy Wing
Board Member
Jeremy is the Vice Chairman of Payroc, a global fintech solutions provider that merged with Atlanta-based Payscape, which he founded in 2004. Under his leadership, Payscape grew from a startup to a company of 650 employees and over 150,000 clients worldwide. He serves on the boards of several private equity-backed fintech organizations, including the award-winning Fora I Financial.
Wish to join the team?
We're looking for people who embrace innovation, want
to do excellent things, and enjoy bad puns.